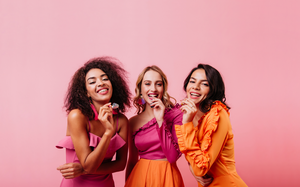 Brand Mission
Wavytalk offers professional-yet-affordable hair styling tools created with your lifestyle in mind. Our good-looking and easy-to-use products offer results comparable to those achieved in a salon without killing your wallet.

We want to empower women around the world to feel and look their best and to take control of their hair. We know that when we can express ourselves freely, we are happier.
Our product
Our products are inspired by and created for real people. We listen to you, your feedback and reviews guide everything we do. We don't compromise on quality or create products that are nothing but the best.

We celebrate authenticity, diversity and self-expression through hairstyling, and we want to empower all women by helping them look and feel their most beautiful selves.
A Highly Experienced Team
Wavytalk is a company with a strong background in R&D, design, production, manufacturing and sales.

Our team has more than 10 years of working in beauty products.